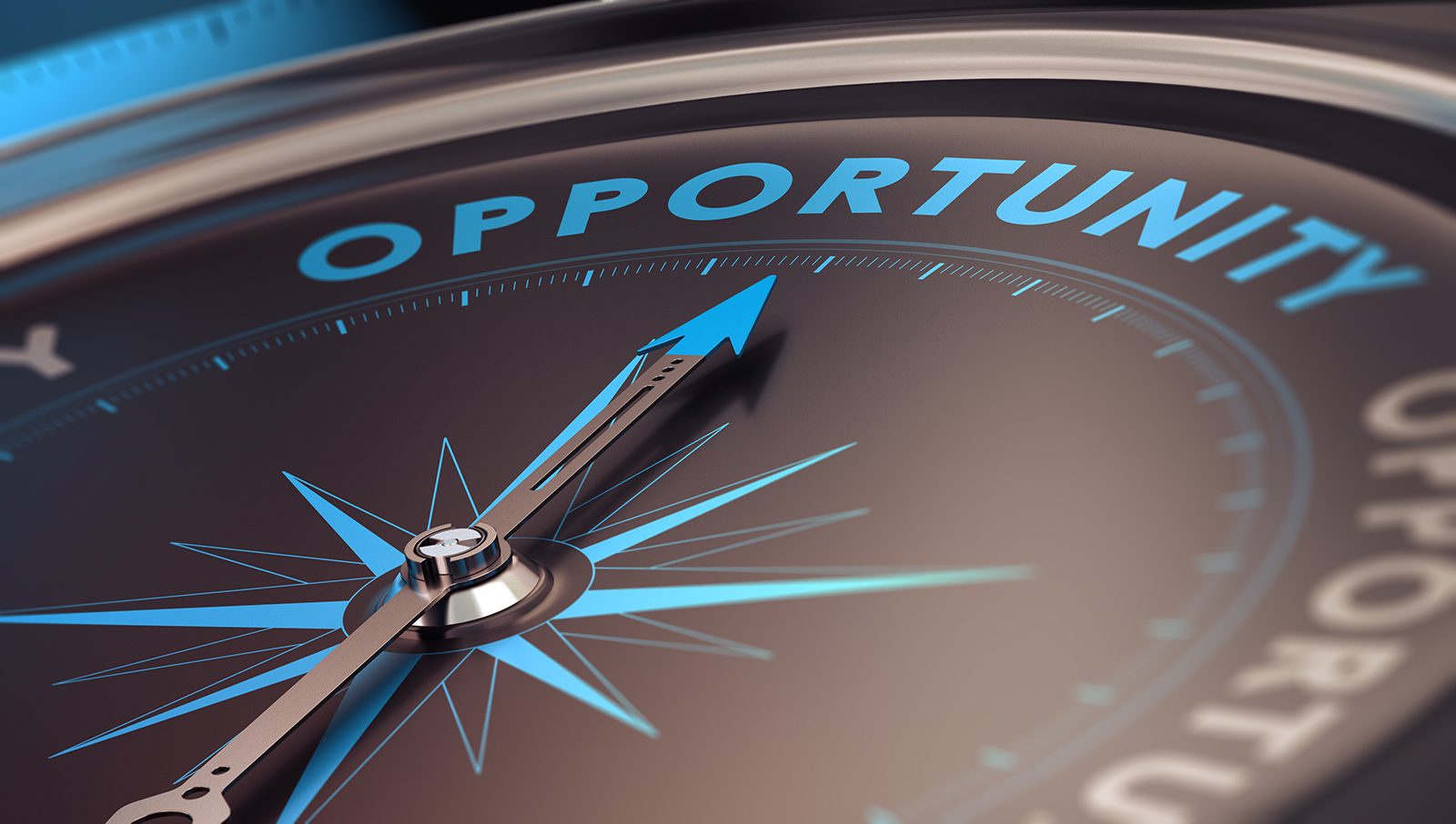 The BIG BIZ OPP LIST is the ultimate resource for entrepreneurs and mobile creatives seeking to launch their own small, home based business.  Check it out often as it is a work in progress.
Disclosure: Please note that some of the links you will find below are affiliate links and at no additional cost to you, this blog will earn a commission. Know that we only recommend tools and learning resources we've personally used or believe are genuinely helpful and recommendations are not related to the small affiliate commissions we earn make if you decide to purchase them.
Finding the Right Business for You
Finding the right home business to start can be a daunting task and to a great extent, may depend on your current job and work requirements. Most entrepreneurs seeking a home enterprise don't have the luxury of being able to quit their day job to jump in to a new full time venture without having to worry about how they are going to pay the bills with little or no immediate income from the new venture.
For most, starting a new venture means starting it part-time while continuing to work a job that puts bread and butter on the table.  Exceptions to this rule occur when a spouse is the full time bread winner which can set a path for an immediate full time entry into a new venture without any financial worries.  Still, for many, the initial startup phase of a new home business will be part-time and after hours.
The BIG BIZ OPP LIST
AFFILIATE CHANNEL SALES SPECIALIST:  This is an exceptional business with huge potential.  Affiliate Channel Sales Specialists are experts is setting up and operating affiliate marketing programs for businesses that can benefit from having a commissioned outside sales force of affiliate marketers.  As an Affiliate Channel Sales Specialist, you both set up and run the program for a business and in addition to a salary, can earn a percentage of all affiliate sales.  (More info)
AFFILIATE MARKETER:  For today's mobile creatives that live and breath the internet, there is nothing like affiliate marketing.  Affiliate "marketeers" join affiliate programs from manufacturers and service providers and post links on their website to those products and services.  The idea behind it is that you promote other people's products, often through an affiliate network, earning a commission if people actually end up buying thanks to your marketing.  One exceptionally popular affiliate marketing business opportunity is Amazon Associates (see below).
AIR DUCT CLEANING SERVICE:  Entrepreneurs who are currently HVAC technicians are uniquely qualified to open air duct cleaning businesses, as they already possess the necessary skills and training to do so. If you are not already HVAC certified, and you are interested in opening this type of business, you can easily obtain the skills necessary from online and in-person classes.  In addition, air duct cleaning business owners should be self-starters, be ok with working alone, and be flexible with their schedules.
AMAZON ASSOCIATE: Started in 1996, the Amazon Associates program was the first online affiliate program of its kind. Today, it is the largest and most successful online affiliate program, with over 900,000 members worldwide. Affiliate marketing is BIG BUSINESS and if you have your own website you can start earning up to 10% in referral fees by simply advertising Amazon products.  Amazon is a highly recognized household name and having an Amazon affiliate relationship can be a perfect side business for bloggers.
AROMATHERAPY BUSINESS:  Entrepreneurs who have a passion for homeopathic remedies and products may consider opening an aromatherapy business. Successful business owners will have a thirst for knowledge, a solid mind for business, and good sales skills. Startup costs can be anywhere from $10,000 to $30,000, with the potential to reach six-figure profits. Depending on your long-term goals, there is a large potential for growth in this field as the industry has experienced significant growth over the past few years.
AUTO BUYER / CONCIERGE:  An Auto Concierge is an independent car buying service that will handle every part of the car buying or leasing process for those who do not want to deal with the auto dealers. Among other things, an auto concierge will consult with an individual regarding the right car to buy, contact dealers and negotiate price, and finally oversee and explain contracting and set up delivery.  An auto concierge differs from an "auto broker" in that an auto broker is paid by the dealer and an auto concierge is paid by the buyer.  Because of this, an auto concierge will typically work harder on behalf of the car buyer since that is who is paying the buying fee.  (More Info)
AUTO DETAILING BUSINESS: Auto detailing is like car washing on steroids and although washing the car is where it all begins, detailing includes waxing, polishing, clay bar treatments, vacuuming, treating fabrics, and much more.  This is a great home-based business for those with little startup capital and who don't mind the physical requirements of this type of home business.  (More Info)
BABYSITTING SERVICE:  If you love children and your home is set up for it, babysitting can provide a solid, steady income in today's economy and single parent world.  Additionally, babysitting in your own home means you can care for multiple children at one time and also means parents can avoid the "nanny tax" issues.
BAKING COACH:  This can be a stand alone business but is a natural money making add-on to those running a recipe blog.  If you're one of those gifted individuals that can make beautiful cakes, pies, and other baked goods from scratch, then share your knowledge and offer in-home baking classes to supplement the income your make from affiliate sales on your recipe blog.  (More info)
BARBACUE GRILL REPAIR:   This is a very specialized handyman business but one that is easy to enter and with a relatively low startup cost.  "Grill Doctors" typically pick up, clean and and repair older grills, assemble new grills, or can make many repairs right on the spot.  They can also deliver propane and sell all types of grilling accessories.  Parts for almost all grills are readily available and you will likely need to have a small inventory.  Having a used commercial van (new or used) is advisable.
BLOGGER:  Blogging has become BIG business primarily due to the many affiliate marketing opportunities that are available.  This is a business that will take time to build but the effort is definitely worth it.  It is also a business that definitely lends itself to travel and adventure if that is your goal.  There are many specialty niches of blogging and we will touch on many here in the list.
BLOG CONTENT WRITER:  While the BIG money is certainly made in managing multiple blogs, professional blog writers can earn a living simply writing articles for bloggers too busy to write their own.  This unique freelance business seems to be booming as more and more bloggers and affiliate marketers launch their businesses but lack some of necessary writing skills to post great, attention getting articles.
BOOKKEEPING / ACCOUNTING:  As a home-based business, bookkeeping is exceptionally attractive to many due to its very low start-up costs and relatively good income potential.  Additionally, other than the normal business licenses required in any jurisdiction, there are no professional licenses actually required to enter the field.  You will, however, need to either have or acquire a certain level of accounting and math skills to operate but this is readily available locally through any local college and most trade schools.  (More Info)
BUSINESS OPPORTUNITY COACH: Business Opportunity Coaching is one of the newer business opportunities we now support at DataMax and this enterprise is certainly on the rise due to more and more individuals seeking some way out of the world of the underpaid employee.  Business Opportunity Coaching is a unique area of consulting but this opportunity and enterprise is one that requires almost no startup capital and one that almost anyone can do if they are willing to invest in the many hours of research and data management which is required.  (See More)
CANDLE MAKING BUSINESS:  An ambitious candle maker can gross up to $50,000 per year  or sometimes even more via relationships with large retailers.  The business revolves mostly around the purchase of various forms of wax, your containers and color and fragrance additives. Once you've started small and proven your business model will work, you can buy these products at lower per-unit costs in bulk.
CASH FLOW BROKER:  Cash Flow Consultants take the business of mortgage note brokering to a higher professional level.  No longer focusing on strictly owner financed mortgage notes, cash flow brokers act as middlemen on a host of additional products such as private mortgage notes, business notes, annuities, inheritance advances, legal settlement advances, etc.  Cash Flow Brokers are "cash out" specialists that act as middlemen assisting individuals in cashing out of financial obligations early, making a commission / fee in the process.  (See Additional Information)
CATERING SERVICE: Do you enjoy cooking for others? Are you the go-to person to cook for family events and holidays? You can turn that skill and passion into profits by starting a home-based catering business.  Catering businesses can be run from home full or part-time, and earn between $30,000 and $80,000 a year.
CITY GUIDE WRITER:  If you love your city and have a passion for writing, a side gig as a city guide writer might be ideal. According to Business Insider, real estate and tourism businesses often hire local writers to craft city and neighborhood guides. As a city guide writer, you would provide a unique local perspective on the city, statistics about population demographics and insider tips for shopping, recreation, culture, entertainment, activities, public transportation and more.
CLEANING SERVICE BUSINESS (COMMERCIAL):  Cleaning residences and small businesses can be a very profitable home-based venture and one that is very easy to start. Don't, however, overlook the fact that this can be physically demanding work, especially when you first start out and are likely to be doing most of the work yourself.  The great news is, however, that this is a business which can be started on a shoestring investment and also one that has never been more in demand. In today's economy, working families find it necessary for both spouses to be employed to make ends meet and setting aside time for domestic chores has become difficult if not impossible. In short, many of today's "moderns" need a house cleaning service. (Enterprise Detail)  (Website Hosting and Templates)
COMMUNITY DIRECTORY BLOGGER:  This is a great blogging niche that will become a high traffic website in many communities.  Community directories are blogs that focus entirely on the activities of a particular city or counties social gatherings and this includes everything from exceptional restaurants, upcoming entertainment events, clubs and organization meetings such as Chamber of Commerce after hours get togethers to small bridge or pinochle clubs.  Money is made from advertising from restaurants, from classifieds placed from new clubs trying to form and from affiliate marketing opportunities.  As with most blogging niches, this is a very low cost business to operate with very good income possibilities.  (more info)
COMMERCIAL FINANCE CONSULTANT:  This is a business very closely related to "Factoring Broker" but one that simply takes it to a slightly higher level.  Commercial Finance Consultants will provide small business owners with options for financing their business when traditional bank financing is not an option.
COMPUTER TUTOR:  If you are one of those people who have a natural fondness and compatibility with all things computer, a home-based computer tutoring business might be just the right niche for you.  And although teaching others can often be challenging, this is a business that offers so many niches and specialty applications that it's almost certain you can find one that with match up with you.
CONSUMER FINANCE CONSULTANT:  This is a very powerful spin off of Cash Flow Consulting with a unique structure that focuses on the affiliate marketing of consumer finance products such as credit cards, insurance products, reverse mortgage, auto loans, and other finance products of need for consumers.  This is a natural expansion for note brokers and others.  (View Additional Details)
COPYWRITER / EDITOR:  Are you ready to turn your passion for writing into a profitable home business enterprise?   If so, you might just consider learning how to start and run a copywriting business. While you may initially be the sole writer in your home-based enterprise, starting a copywriting business will give you the opportunity to expand and hire writers and editors to work with you and will enable you to pick and choose the projects you take on.
COURIER SERVICE:  A courier service is a business with minimal investment requirements and one that can be started by almost anyone that is mobile.  This is a high profit business and advantages such as high demand for services and a wide range of potential customers.
CRAFT SELLER: If you enjoy making things, why not get paid for doing it? Whether your craft is knitting colorful winter scarves, making unique party favors or baking wholesome keto treats, you can turn your passion into a lucrative side hustle.To boost your earning power, take advantage of selling online in addition to in-person events. For online selling, check out Etsy. You can join and set up a shop for free. Note that you will have to pay small fees for listing, transactions and payment processing. You can also set up an online store on Shopify, which offers a free trial period. In-person events you can attend include craft fairs or other events that allow sellers with handcrafted items to participate.
CREATIVE CLOUD COACH:  Adobe Creative Cloud, also known as Adobe CC or the Adobe Cloud, is a comprehensive collection of Adobe desktop software and mobile applications under one umbrella.  There are more than 20 different powerful programs included with an Adobe CC subscription and each requires significant training and instruction to use professionally.  Start with one or two applications (such as Photoshop) and learn them inside out, tutoring others with hands-on home of office training.
CRICUT CRAFT MUG MAKER:  Making custom mugs is a great business opportunity and one where you can score BIG during the holidays and with Cricut Products, anyone can quickly become a skilled expert in this home business.  Additionally, this business has legs and can be added to many other home businesses such as gift baskets, blogging. etc.  Startup costs are reasonable and you will need a Cricut Mug Press, Inkjet Printer, bulk mugs, and some common craft supplies like scissors and tapes.  For selling your wares, you'll need an inexpensive WordPress website / store along with a Woo Commerce store for taking credit cards.  Exceptional income where you can let your imagination run wild.
CRM ADVISOR / TRAINER:   Contact Relationship Managers (CRM) are powerful sales management tools that almost all businesses that marketing and prospect for new clients require.  There are dozens of popular CRMs on the market and most require an amount of hands on training to be able to access their full potential.  Many of the most popular CRMs have courses you can take to become "Certified" in their particular product.
DISC JOCKEY SERVOCE:  Like music, dancing, and entertaining people? Between corporate events, birthday parties and weddings, it's possible to find enough side gigs as a DJ to make a good living. Although the average salary is $42 an hour, the top 10% of DJs bring in $123 an hour, according to PayScale.
DOG WALKING:  Another job for animal lovers, this one focuses on canine companion care and the exercise they need. On a given day, a dog walker will pick up the dogs, take them on whatever routes have been agreed upon by clientele, return the dogs home, and manage appointments with new and existing clients.
DOULA SERVICE:  Doulas are tasked with focusing on the physical and emotional needs of expectant mothers and are often advocates for women's rights in the delivery room. If you have a passion for working with pregnant women and helping them realize their birthing plan, then starting a doula service may be a great business venture for you. There is no formal education required to become a doula, though there are several certifications and classes that might prove useful.  These businesses can be started for less than $2,000 with profits moderate.
DROP SHIPPING BUSINESS: Drop shipping is a very simple business. In this business model you feature a product usually on your own website or an online marketplace. You accept an order and payment for the product. Then you forward the order to a third party who fills the order and ships it to the customer. The third party that fills the order may be the product manufacturer, a wholesaler, or another retailer.As with many home based businesses, you don't need related experience to get started with a drop shipping business. And you can start part time.
ELDER CARE SPECIALIST:  This is an in-demand job due to the "graying" of America and a subset of Personal Concierge.  In most cases, work-from-home elder care professionals make daily or weekly house calls to their clients to help them with such things as meal preparation, minor home repairs, and transportation to doctors, dentists, etc.
FACTORING BROKER:  This under-the-radar home business is perfect for those that are looking for a little prestige along with a new career path.  In a nutshell, factoring brokers help business owners source working capital when getting a loan from a traditional bank is not an option.  For referring clients to factors, brokers are paid commissions on a residual, life-of-account basis.  (Find out more)
FASHION CONSULTANT: Fashion consultants keep up with the modeling world and all the latest cosmetic trends. Clients rely on their fashion consultant to help them pursue the right aesthetic by offering practical ways to adopt a natural, personalized self-presentation. A fashion consultant won't deal with much overhead beyond routine car use to meet with clients and maybe a professional website hosting fee. Fashion consultants enjoy an average annual income of $53,000.
FREIGHT BROKER:  A freight broker moves cargo on behalf of companies in need of their services. Next, a freight broker compensates a carrier to ship freight for less than the company paid for. The difference between what they were paid by the company and what they paid the carrier is the profit a freight broker makes. The operating cost is subtracted from profit, which is the leftover salary of the freight broker.
FREQUENT FLYER SPECIALIST:  The side gig of frequent flyer specialist is perfect for those who travel often and understand how to maximize frequent flyer miles to receive the best deals. If this sounds like you, consider using your skills to help other travelers plan their itineraries. Experienced frequent flyer specialists can charge clients up to $150 for planning just one itinerary, according to a profile of a frequent flyer specialist on Budgets Are Sexy
FURNITURE ASSEMBLY BUSINESS: A furniture assembly business is a business that assembles furniture for their customers. Nowadays, it's common to find furniture retailers that sell the furniture unassembled. For those who don't feel very handy, they may be overwhelmed by the idea of putting together their own furniture, so they like to hire companies who can make the process easier for them–that's where you would come in.  IKEA launched its new TaskRabbit assembly service with a flat rate of $36 per item. And now taskers set a per hour rate based on the project complexity.
GIFT BASKET BUSINESS:  Gift baskets are bought throughout the year for various reasons and occasions and could well be the closest thing to the perfect gift since they can be constructed to suit both the giver and receiver.  Gift baskets are typically low to moderate in cost and can be customized to suit any occasion, making them a very unique and personal gift option.  If you are artistic and creative and enjoy making presents, starting a home-based  gift basket business can be a great way to make some serious cash.
GHOSTWRITER:  A ghostwriter is someone that writes copy like articles, speeches, books, blog posts, email newsletters, web copy, etc. but isn't credited for that work. The credit goes to your client or someone in that company or business that hires you.  Starting a ghostwriting is relatively inexpensive and as most ghostwriters work from home, the biggest expense is most likely marketing.  A good place to start is writing articles for active bloggers.
GRAFFITI REMOVAL BUSINESS:  You can easily start your bicycle business from your home and only spend a few hundred dollars. In addition, you can expect to earn $35 per hour and make up to $1600 per week once you have enough work to keep you busy full-time.  Graffiti removal businesses can be started for less than $5,000, unless you need to purchase a truck.  Depending on where you build your business, you have the potential to reach $300,000 in annual sales with a 15% to 20% profit margin.
GRANT WRITING:  Introductory grant writing classes are usually available at community colleges and universities, or you can find online training that will cover the basics in just a few weeks.  Grant writers with little experience and few clients might charge as little as $25 an hour, while a rate of between $50 and $100 hourly is earned by those with more experience. Some grant writing businesses charge a flat fee for individual services.
GRAPHIC DESIGNER: Home-based graphic design studios are run by individuals with an artistic flair and an eye for visual composition. You must be adept at networking and pitching client business and should have at least a basic understanding of the work of photographers, illustrators, copywriters and other creatives who might take part in projects.
GUTTER CLEANING:  Gutter cleaning is part of the "building exterior cleaning industry", a $9 billion industry that's seen 5 percent annual growth over the past five years. The industry in general, and gutter cleaning in particular, present promising opportunities for home-based business owners. Business owners shouldn't be afraid of heights, since they'll spend much of their time up on ladders.
HANDYMAN BUSINESS:  If you can swing a hammer and tend to be "Mr. or Mrs. Fixit around the house, a handyman business might be just right for you.  And, in many cases, you do not need to actually do any work yourself as you can build a solid group of licensed sub-contractors to actually do work that you develop.  You can start these businesses for less than $1,000, depending on the tools you already have, and your income can range from $40,000 annually to up to $3,000 per week.
HOUSE SITTER: House sitting is a service offered to customers who are out of town or otherwise away from the home. House sitters may look after pets, plants, or just the home itself. Additionally, professional house sitters help the community in a number of ways. They can ward off criminals by simply being in the house and they keep cats and dogs from having to be put into kennels.
INSTACART SHOPPER:   This is an exceptional part time business that only requires that you have solid transportation, a cell phone, and can pass a background check.  As an Instacart Shopper, you go to the grocery store like normal, except you're getting paid to shop for others.  Orders are called in to Instacart and appear as orders in your geographic location which you can choose from.  Orders are paid for with the Instacart app so no cash is required and as the shopper, you earn a percentage of the fee paid plus get to keep all tips.  For those seeking to start a Personal Concierge business, Instacart is an exceptional tool to assist in getting started.
JUNK REMOVAL: Whenever unwanted belongings cannot be thrown out in the normal trash, a junk removal service can help. People and businesses need help hauling away broken furniture, clearing out an attic full of trash, or even emptying an estate or foreclosure. The junk removal industry is competitive but growing, and you can start from scratch or buy into a franchise.
LAUNDRY DELIVERY SERVICE:  A laundry delivery service provides busy people everywhere with a solution to an ongoing problem. For working parents, busy professionals, and busy businesses, laundry delivery services can be a true lifesaver when it comes to accomplishing more in a day and still having clean clothes for the next.  Costs are thankfully very low to get started. If you have a car, a washer and dryer, and some cleaning products, you can get started today. Most people either do this out of their home, or at their local laundromat.
LAWN CARE SERVICE:  Lawn Care businesses can be exceptional in warmer climate areas where you will be performing year round services.  In other areas, with an abundance of snow, you can supplement caring for lawns with other services such as snow removal.  In areas with extended winter months but minimal snow, you will need to take on other "handyman tasks".  Still, opportunities in lawn care abound and many in this business find they can earn enough money during the spring, summer, and fall months, to easily carry themselves through the winter.
MAID SERVICE:  Having a quality maid provides a both busy executives, business owners, and the elderly with a trusted cleaning and organizing force. This is a business you can grow rapidly as you bring on more workers.  Start up is very low cost and the services you can provide are almost endless.  Maids are expected to be people-centric yet, at the same time, blend into the background. (View Enterprise Detail)  (View Templates and Hosting)
MAKEUP ARTIST (ON CALL): Professional makeup artists are highly-skilled, artistic individuals with a passion for makeup and beauty products. Many makeup artists have formal training, but these days it's possible to get sufficient education in this field via YouTube tutorials. Startup costs are low, and jobs in the cosmetics industry are projected to grow steadily, making this a sustainable, low-risk business venture.
MENU DESIGNER: Starting a menu design business is a specialty niche area of graphic design but also a particularly good one.  As the name implies, menu designers focus on the restaurant niche and not only do they create attractive menus, but they update pricing periodically making each restaurant owner a repeat customer.  Having a working knowledge of Adobe InDesign and some photography equipment is really all that is necessary to make this a profitable home business niche.
MICRO-FACTOR:  Micro-factoring is a unique home profession that takes the under-the-radar home business of factoring broker to the "investor" level.  Micro-factors are typically brokers who make the transition to investor and actually start financing small business owners privately themselves rather than brokering all transactions to an industry lender.  Not a business to be taken lightly but with returns on investment often reaching the 100% per annum mark, it is an exceptionally attractive enterprise for those that can manage the risks involved.
MOBILE BARTENDER SERVICE:  Mobile bartenders travel to various event locations, setting up wherever the event coordinator or customer needs them. Some bartending services provide everything—including alcohol, signature drinks, glassware, and staff—while others require the client to provide the alcohol and wine.  Mobile bartenders often work nights and weekends. This offers a more flexible work schedule, allowing you more time to focus on building your business during the week, and also spend time with family and friends.
MOBILE BICYCLE REPAIR:  If you live in an area where cycling is popular, whether as a means of getting to work, a way to explore local parks and mountain ranges, or just as a leisurely past-time, you may consider opening a bicycle repair shop. These business owners should have a love for cycling, be mechanically inclined, and enjoy working with people.  You can easily start your bicycle business from your home and only spend a few hundred dollars. In addition, you can expect to earn $35 per hour and make up to $1600 per week once you have enough work to keep you busy full-time.
MOBILE HAIR STYLIST: With the aging of America, the demand for professional services such as hair styling continues to grow.  Before you start a mobile hairdressing business, you should first get your cosmetology license and licensing requirements vary from state to state. Cosmetology training can open doors to an amazing career and even help as you create your own business.
MOBILE MAKEUP ARTIST:  Get "Glammed" up.  This is an 'in demand" profession that offers very good income possibilities.  Mobile Makeup Artists are professionals on top of their game and provide in-home services when someone needs their makeup to be exceptional. Unlike makeup artists working out of a salon, mobile artists travel, bringing their tools and talents to their clients. They work out of residences, theaters, businesses, and production sites. Some mobile makeup businesses work exclusively with one brand, traveling across the country helping to market the brand's products.
MOBILE MASSAGE THERAPIST:  Massage is becoming much more mainstream as consumers recognize the holistic health benefits of this type of care and are finding ways to make this part of their regular routine health care rather than just a once in a while luxury.  The first step to starting a Mobile Massage Therapy Business is getting certified. Almost all states regulate massage therapy and some form of certification is required to become a massage therapist.  Going mobile means no cost of renting and once a clientele is developed, repeat income can be exceptional.
MOBILE NAIL SALON:  Mobile nail salons are A "HOT ITEM" these days for home business opportunity seekers  They offer the perfect solution for those with busy schedules and no time to get their nails done as well as for senior ladies without transportation.  Mobile nail salons come to you.  These salons are ideal for new home-business seekers as well since you don't have to worry about getting a storefront or hiring a large staff.
MOBILE NOTARY BUSINESS:  A notary public acts as a certified and legal witness, providing their signature in exchange for proof of identification. Standard notarized legal documents include contracts, mortgages, and property deeds.  Mobile notaries drive to the home or business of the individual needing their services and charge per document and per mile.  This can be an exceptional business for those willing to invest the time into networking and building relationships.
MORTGAGE NOTE BROKER:  The brokering of private owner carry-back mortgage notes is a popular home business and a subset of the note investing industry.  While most who become involved in this industry focus on investing in notes (and in particular, mortgage notes) for high-yield returns, there is a popular related industry of brokers or "finders" who seek out notes for note investors and in return, earn a finders fee or commission.  (See Additional Details)
NANNY SERVICE:  If you enjoy spending time with kids and connect well with parents, a nanny service (or babysitting business) could be a profitable venture for you. Parents are always looking for reliable childcare, so this type of service is super sustainable.
NON-EMERGENCY MEDICAL TRANSPORTATION:  The demand for safe and reliable public transportation for people with medical issues and disabilities, particularly in rural communities, continues to grow at remarkable rates.  The overall population of elderly and disabled patients is increasing and many no longer drive and cannot reach periodic medical treatment.  This is an exceptional home business but the investment is significant since you will need specialized vans and drivers.  The business, however, is exploding.
ONLINE MAGAZINE BUSINESS:  A successful online magazine publisher has a skill set that includes the talents of a writer, editor, webmaster, advertising salesperson, and business person rolled into one. Online magazines can focus on such a wide variety of subjects that anyone with the necessary skills to launch one can find an audience for their content.  For a new online magazine, most income comes from running online ads. However, as popularity increases, charging subscriptions fees is a great way to boost profits. Ads and fees can generate $35,000 per month if you have around 25,000 subscribers.
ONLINE RESELLER: Having an eye for a bargain can make you rich as a reseller. Whether your passion is clothes, shoes or something more obscure, selling items for more than what you paid for them on eBay, Craigslist or apps like Poshmark can be a lucrative side gig. Alexandra Marquez, a thrift store pro who resells the items she finds on Poshmark, told Business Insider that she left her $50,000-a-year corporate job at a marketing company to focus on her reselling business full time. She now makes $5,000 a month.
ORIGAMI OWL PARTNERS:  Similar to Stella & Dot and Silpada, this is a women's accessories business opportunity originally based on lockets but not dramatically expanded. This is a very low cost business opportunity to enter and one where you will use a store front online website along with all types of networking and social media to drive sales.
RESTAURANT MENU DESIGNER:  Menu designing is a great specialty side business for those that have mastered Adobe Creative Cloud's InDesign which even has restaurant menu templates.  Restaurants are always changing pricing, creating new menu items, or in need of special holiday menus updates and few have the time to create such items themselves.  In addition to InDesign skills, you will need a quality digital camera and a color printer but this is a business that can be built rapidly as restaurants are always in need of menu updates.
PERSONAL CHEF:  This is a perfect business for those that have a passion for cooking, culinary skills, and people.  Personal chefs spend their days preparing food onsite in the homes of their clients as well as in their own kitchen.  The various niches for this business are almost endless and those that tend to be "people" oriented as well as avid explorers of gourmet cooking can thrive at this business.  There are dozens of niche markets for a personal chef to focus on including food preparation for events, parties, the elderly, etc.  This business tends to be a word of mouth business and targeting niches such as the affluent elderly can often lead to referral after referral.
PERSONAL CONCIERGE:  Working as a personal concierge is much like working as a "Girl or Guy Friday".  As a personal concierge, you'll work as an independent contractor, taking on clients who need your services. The needs of your clients will vary greatly depending on circumstances and some may require only a few hours of assistance every week while others require many hours.  The "aging" of America makes this business an exceptional one as the number of seniors in need of assistance is growing exponentially. (Find out more)
PERSONAL ORGANIZER:  A personal organizer turns clutter and chaos into an efficient space for households.  This is becoming a well-founded business with the "graying" of America and especially when the e3derly downsize.  Startup costs are minimal and this is a business that can quickly grow as services are added.
PET SITTING BUSINESS: If you are an animal lover, you can make money from home easily doing something you love.  Pet sitting and dog walking are always demand!  Pet owners are looking for a safe place to leave their animals when they go on vacation, a trustworthy individual to watch their home, or simply pet daycare services (dog walking, pet grooming, etc.) as well as many other services that are related to their beloved pets.  (See website templates)
PHOTOSHOP EXPERT:  Adobe's Creative Cloud products can provide endless home business opportunities for those willing to take the time to master them and one of the most important products to master is Photoshop.  Becoming a Photoshop experts will take time and training but opens incredible doors to hundreds of side jobs working with photographers or creating standalone advertising content for businesses.  Your initial cost here is under $50 per month but opportunities for selling services and content are endless.
PILATES INSTRUCTOR:  A Pilates business promotes physical health through guided instruction of exercises that engage the body's core and boost strength. Pilates instructors understand and teach the nuances of proper breathing, body alignment, and concentration. Those who own Pilates businesses typically enjoy a loyal customer base that appreciates the myriad benefits of Pilates classes.
POOL MAINTENANCE SERVICE:  Pool cleaners visit the homes of clients or businesses to check and adjust the water's chemical balance, maintain the pumps and filters, check the skimmers, and clean the pool.  Pool cleaning is not a "seat of the pants" business since you will be dealing with some relatively dangerous chemicals.  If you have gained experience working with others in the industry, however, this can be an exceptional home business and especially in the warmer states.
POST-CONSTRUCTION CLEANUP BUSINESS:  If you are an entrepreneur who enjoys working with your hands, have solid management skills, and know a bit about maintenance or construction, you may consider opening your own post-construction cleaning business. This business is highly sustainable, as there are always construction sites that need cleanup services. Startup costs for post-construction cleaning businesses can be kept under $2,000 and the cleanup crew leader will typically bring in around $50,000 per year. If your goal is to grow your business, you can always hire additional staff so that they can service multiple sites.
PRESSURE WASHING BUSINESS: The demand for pressure washing services is always high and if managed properly, the pressure washing business provides a solid flow of income for operators. The operational costs to run this kind of business are also very low making it easier to start up and turn a profit in a short amount of time.
PRINTFUL ONLINE T-SHIRT BUSINESS:  If you know clothing you know there is big money in cleverly designed t-shirts.  This is a business you can start on a shoestring budget since there is no inventory and you can simply let your creative juices flow.  You can sell your t-shirts on your blogs or / and an online store.  You design and sell your t-shirts and Printful does the rest.
REAL ESTATE ADVERTISER:  This is a unique specialty niche where you will work primarily with fix and flippers as well as those utilizing FSBO (For sale by owner.  You will utilize specialty website to place ads for homes and properties where realtors are not utilized.  Revenue is advertising only if you are not real estate licensed but that is actually the niche.  Website, photographic equipment, and the ability to drive traffic is all that is required.
RECIPE BLOGGER: Anyone that has spent any time in a kitchen has, at one time or another, searched the web for a recipe, not realizing they likely had just visited a money making online business.  Recipe bloggers come in all shapes and sizes as some live and breath their own creations while others act as aggregators of the creations of others.  The money in recipe blogging is affiliate and advertising money where your blog's sidebar features kitchen utensils, appliances, books and more.  Many recipe bloggers will operate multiple blogs and this is a great business that can be operated on a shoestring budget.
RESPITE CARE:  Look at this a a babysitting service for seniors.  Respite care businesses provide skilled, short-term care that allows primary caregivers in the family to step away and have a much-needed rest, while feeling confident that their loved ones are receiving the same compassion and attention they've come to know and rely on.
RESUME WRITER:  Resume writing is something almost everyone has to do, but few enjoy or feel confident about completing. Resume writers need to have both writing and business skills since they're effectively crafting sales' letters for their clients. This is a great business opportunity for anyone with the ability to write professionally and persuasively.  Startup costs are extremely low, as you can get up and running with little more than a computer and a website.  An experienced resume writer can charge $500 or more per resume, so just one hundred clients per year can get you to the $50,000 mark.
QUICKBOOKS PROADVISOR:  A QuickBooks ProAdvisor is a person, typically an accounting professional or a business consultant, who completed the Pro Advisor course, takes the test and becomes certified in QuickBooks.  QuickBooks ProAdvisors help business owners and their accountants get the most out of QuickBooks by setting up QuickBooks properly and customizing it for the needs of an individual business.  This is a great "add-on" for those starting a bookkeeping business that will set you apart.
SELF PUBLISHING E-BOOKS: Since anyone can have their work published online, it is also now possible for anyone to make a good living off their writing.  A well known recent example of self published success is the 50 Shades of Grey trilogy, but there are tens of thousands of other examples that may not have reached such high levels of success, but still provide good income for authors.  Once written, it's easy to market your work through your blogs.
SEWING BUSINESS: In addition to making and altering clothes, sewing businesses also customize clothing through the use of embroidery and other decorative arts to create one-of-a-kind personalized fashions. A home-based sewing business has the added advantage of providing a higher level of comfort and privacy during fittings. It is possible to start a small home-based sewing business with very little initial investment.
SIGN LANGUAGE INTERPRETER:  Licensed sign language interpreters are hired by businesses and other entities to facilitate communication for those who are deaf or hard of hearing. The average pay is $30 an hour, according to FlexJobs.
SILPADA DESIGNS AMBASSADOR:  Similar to Stella & Dot Ambassadors, this is an excellent standalone or add-on business involving women's jewelry and fashions.  Ambassadors are responsible for outside sales using direct marketing (ladies get togethers / fashion parties) along with social media.  They also have an exceptional affiliates program.  Very low cost business where all you need is a store-front website and the time and energy to connect with other ladies and make sales.
SOCIAL MEDIA COACH:  Social media has, of course, exploded in the last ten years and almost everyone seems to be on one platform or another.  Learning the expansive opportunities on these platforms takes time and effort, however, and that's where a social media coach comes in.  Your clients here will not only be adult, and especially retired adults, but also business owners seeking to fire up sales using social media.
SOCIAL MEDIA MARKETING SPECIALIST:  Those with marketing experience and the skills to understand and navigate multiple social media platforms are great candidates for starting a social media marketing business.  To enter this business, you should have a deep understanding of how people interact with various platforms, how to reach specific demographics and what type of content works best where.  Startup costs are low and most can begin with their computer and a small advertising budget. The average social media marketer brings in $50,000 per year, with the highest earners reaching up to six figures.
SMALL ENGINE REPAIR BUSINESS: Small engine repair businesses typically help customers fix the internal combustion engines in their lawn mowers, concrete mixers, and other small machines. This business venture can be great for entrepreneurs who like working with their hands, know how to use a wide variety of tools, and who are adept at problem solving. Entrepreneurs can easily start these businesses for under $1,000 and once you have a steady stream of clients, your profits can reach up to $90,000 annually.
SOAP MAKING BUSINESS: If you're interested in crafting handmade specialty products and have strong marketing and sales instincts, a soap making business could be a good fit for you. With good profit margins, the growth and earning potential is only limited by your ability to find customers.  This is an exceptional online business and there are no formal training or experience requirements for soap making.  The startup costs are minimal.
STELLA & DOT AMBASSADOR:  Stella and Dot is a manufacturer and distributor of women's accessories and in addition to popular affiliate programs, offers an outside sales business opportunity called "Ambassadors".  Ambassadors can inventory product and sell it on their own websites or blogs or place orders directly with Stella & Dot.  This can be a excellent low cost stand alone business or you can wrap this popular women's accessory business as an add-on around your own drop ship accessory store.
STOCK PHOTO CONTRIBUTOR:  This is a unique photography related business that always falls under the radar.  Web designers, magazines, advertising professionals buy stock photographic images from stock content providers such as Shutterstock. photographers that submit images to Shutterstock earn a commission every time one of their photos is downloaded.  Selling photographs to stock providers is a great side profession and a good fit for other home businesses such as travel bloggers and Creative Cloud Specialists.  Your investment here will be some quality photographic equipment along with a laptop and support equipment.  In general, stock photos earn approximately 25-45 cents per image, per month. This obviously depends on many factors, including how many agencies you upload to, your skill in keywording, and the uniqueness of the images.
STORM DAMAGE PHOTOGRAPHER:  Too many niches in photography to count but storm damage photography is a good one.  You'll need to get in the "thick" of things but those that have suffered damage from hurricanes, tornadoes, and flooding need documentation for insurance of damage done.  Additionally, photo opportunities abound during disasters and offer the possibility of selling stock photos as well as photos to local newspapers and magazines.
SUBSCRIPTION BOX SELLER:  Another home based business idea where you'd sell products is a subscription box business. Recent projections show that subscription box businesses will bring in more than $15 billion in sales in 2021. Subscription box businesses can span many different industries. You could sell clothes, makeup, food, books, pet toys and more.
TASK RABBIT:  Become a TaskRabbit and earn money by completing everyday errands and tasks for people in your area. All it takes is a visit to TaskRabbit.com, where you can select tasks you are willing to accomplish. After getting matched with individuals requesting service, you can proceed to doing the job — and getting paid. When you pick a task, the website will show you hourly rates for the most qualified taskers. You will then be able to set your own price. All jobs require a minimum time commitment of one hour, and payments are made securely online. According to Time's profile of elite taskers, TaskRabbits have been paid up to $70 an hour to fold shirts, $65 an hour for heavy lifting and $80 for moving services
TAX PREPARER:  Starting your own professional tax practice is a unique and intricate process, with Internal Revenue Service (IRS) requirements and ever-changing laws adding to the complexity.  Fortunately, there is exceptional training available to you.  You must first pass a 60-hour tax prep training course that can cost in the $500-$600 range, depending on where it's taken. There are additional costs from the IRS and for liability insurance. Furthermore, a few states require additional regulatory adherence.
TENNIS RAQUET STRINGER:  Opening a tennis racket restringing and repairing business is an excellent entrepreneurial opportunity if you do it right.  Your first step will focus on learning to string and joining the USRSA (United Racket Stringers Association).  You will naturally need to purchase a quality stringing machine ($1,000-$2,000) along with some inventory, set up your website and finally invest in advertising.
TRANSLATION SERVICES: If you are fluent in a foreign language, you can earn a living as a translator. Although some translation services are now handled by technology, human translators are still needed for good quality, accurate translation.
TRAVEL BLOGGER:  Though this is a highly competitive niche in the blogosphere, the rewards can also be astounding if you can corner a great niche where your blog becomes a "go to" destination on the web for travelers.  Money is made here with paid advertising and affiliate programs for travel reservations, accommodation affiliate programs, and one-on-one "special" advertising arrangements from unique and very special places you visit.  The downside of this is the initial expense to get started but if you're a traveler at heart, you can easily pay for all of your travel and more with a successful travel blog.
UNCLAIMED FUNDS FINDER:  Unclaimed money is often released to the unclaimed property fund of a state or province. Such money may come from a variety of sources and is held as a public service. Funds may sit for years before persons claim them, often because the money's rightful recipient does not know it is theirs.  Money finders are professionals who help people find and collect these funds.  They perform searches for clients and earn a fee for their services.
VIRTUAL TOUR BUSINESS:  Virtual tour businesses are great for those that enjoy traveling for work, creating professional videos, and interacting with customers. Companies and individuals are interested in participating in virtual tours of offices, apartments, schools, hospitals and more. Creating a virtual tour business includes the use of multimedia equipment, such as cameras, lighting, sound equipment, and videography software.  You will probably need a minimum of $4,000 to purchase all the equipment.  Low production costs mean that most money you charge clients, you get to keep. Successful virtual tour businesses operated by a single employee can expect to make $100,000 annually.
WEB DESIGNER:  Though this home business can be exceptional, it is also multi-faceted in that not only will you need to learn actually how to construct a website, but you will also need to learn a bit about images and graphic design which typically means Adobe Creative Cloud.  Competition is intense here and it's best to find a niche market.
WINDOW CLEANING BUSINESS:  This is one of the businesses that seems to fall through the cracks when people think of a home business but for individuals not afraid to expend some elbow grease, window washing services can be solid revenue producers.  You will need the right vehicle (van or pickup truck) for this business since ladders will be involved but this is business that enjoys repeat customers that schedule cleaning monthly of sometimes even more often.
WOODWORKING / CRAFTING BUSINESS:A woodworking business specializes in producing such products, carving furniture or other items from wood.  Wood, being both beautiful and practical, has always been a popular material to make products from. Today, many people continue to seek out and pay good money for quality and unique wood products.
YOGA INSTRUCTOR:  A yoga instructor is another fitness-related, home-based business idea. Getting trained as a Certified Yoga Teacher (CYT) can help you establish yourself as a professional qualified to lead others in their yoga practice.
ZUMBA INSTRUCTOR:  Zumba is an aerobic fitness program that's derived from Latin American dance moves that's typically set to lively, zesty Latin American music, Zumba classes are typically about an hour long and are taught by instructors licensed by Zumba Fitness, LLC. As a certified Zumba instructor, your license is valid for 6 months.  After that, you'll need to refresh your certification.