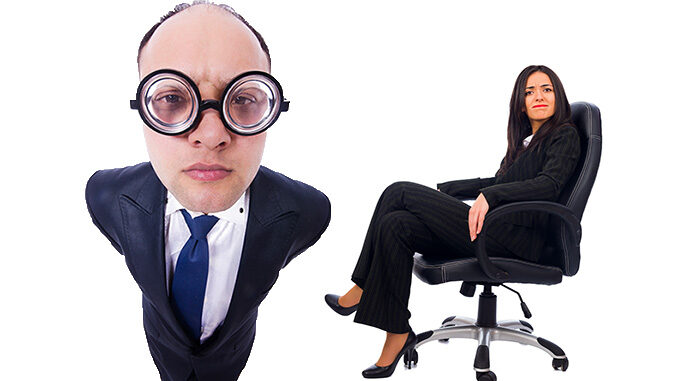 According to a recent Pew Research study,  only slightly more than half of American workers are "extremely or very satisfied" with their jobs.  But even that half that is comfortable with their work, may have a big problem coming their way.  The robots are coming…and they're comin in force.  And if you are currently employed in certain industries, there is a lot to worry about.  In fact, a recent study by investment banking giant Goldman Sachs, spells it out clearly.  As many as 300 million full-time jobs in the world, including two-thirds of jobs in the U.S. and Europe, are at risk of being replaced in some way by generative artificial intelligence, the technology behind tools like ChatGPT.
These Jobs Are Most at Risk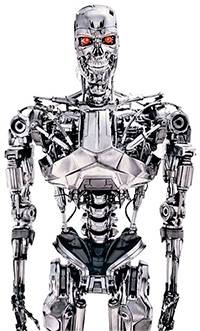 According to Goldman, the coming impact of the A.I. disruption will be felt most deeply in developed countries such as the U.S. and the European Union.  Because those economies support a large number of white-collar jobs, this study concludes that these Western economies are more prone to automation than those manual labor-intensive work countries. In the U.S. for examples, 46 percent of office and administrative support positions could potentially be replaced by A.I. technology.  For example, roughly 44 percent of legal positions could face automation and 37 percent of engineering jobs are at risk.  And the risk to what has shown to be unnecessary tech jobs goes without saying.  According to a recent Challenger, Gray, and Christmas report, job cuts in March were up 319% when compared to the same period in 2022.  So is your job/profession at risk?  These are at risk.
Accountants (auditors tax preparers
Bartenders
Teachers
Writers and Authors
Customers Service Agents
Personal Financial Advisors
Administrative Assistants
Court Reporters
Tech Jobs (coders, computer programmers, software engineers)
Media Jobs (advertising, journalists, tech writing, content creation)
Paralegals and Legal Assistants
Graphic Designers
Market Research Analysts
Finance Jobs (including financial analysts and stock traders)
Fast Food Employees
How to Prepare
In order to prepare for the impact of AI and your career, it is important to develop strategies for adapting to the technology.  One way to do this is to focus on developing new skills and careers that are most likely to be in demand in the future.  In order to prepare for the impact of AI on the future of work, it is important to invest in training and education.  And for many, the clear path for the future is to invest in your entrepreneur skills. The increasing use of AI in the workplace means that employees need to be equipped with the skills and knowledge to stay relevant.  But also, it has probably never been more important than to build multiple income streams and home based careers right now that can provide you with the necessary security and income if your livelihood falls victim to a real "Job Terminator".