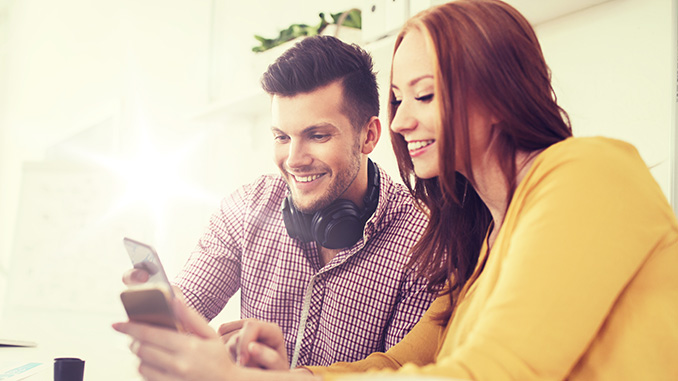 The home-business of Cash Flow Broker is an exceptionally popular business opportunity that, like Discount Note Broker, has been around for decades.  In fact, those that engage in this business typically utilizes discount mortgage notes as their cornerstone product area and then add other "cash flow" products areas such as business notes, factoring, structured settlement cash outs, inheritance advances, pre-settlement legal advances, lottery and gaming award cash outs, and others unique product areas to add additional commission income opportunities to their core note business.  In addition the marketing required for its mortgage note component, this is a business that will be very dependent on networking and most Cash Flow Brokers will utilize a combination of blogging and social media to generate the leads needed for this business to thrive.
Common Product Areas
The job of the Cash Flow Broker is to assist in cashing out certain types of income producing contractual obligations and also to provide cash advances on others for those individuals in the need of "quick and ready cash".  Common products for Cash Flow Brokers to represent include:
Private Mortgage Notes:  This is the Cash Flow Broker's "cornerstone" product and typically accounts for a large percentage of revenue.  Private mortgage notes are created as the result of real estate being "owner finance" rather than bank financed.  Such private mortgage notes are readily traded (bought and sold) in the secondary markets among individuals and institutions and such transactions are often initiated by a Cash Flow Broker who, in turn, earns an attractive fee for services.
Private Business Notes:  Similar to owner finance mortgage notes, private business notes are created when a business is sold and the seller agrees to finance all or a portion of the selling price.  Just as with private mortgage notes, there is an ready secondary marketing for well collateralized business notes and Cash Flow Brokers can earn a commission for connecting the seller of a business note with an institutional note buyer.
Structured Settlement Cash Outs:  Structured settlements compensate victims of personal injury, wrongful death or workers' compensation lawsuits. Rather than receiving one lump sum, structured settlements pay out over time as a stream of tax-free payments.  Occasionally, however, the beneficiary of a structured settlement finds the need for a lump sum of cash.  Cash Flow Brokers assist those beneficiaries in arranging a full or partial sales of their settlement for lump sum cash.
Lotteries and Gaming Awards:  Often when a jackpot winner scores big at a casino or a state sponsored lottery, their winnings are not paid in a lump sum but rather in the form of an annuity with monthly or annual payments stretched over time.  Some such lucky winners, however, would rather have the lump sum payout and to get one, they often contact a Cash Flow Brokers who arranges the cash out with an institutional buyer of such awards.
Inheritance Advances:  An inheritance advance is an advance of immediate cash to a beneficiary of an estate who is forced to wait for the payout pending the probate courts.  To get the early partial payout, the beneficiary will contact a Cash Flow Broker who knows which institutional buyers purchase such future income streams and can arrange an immediate early payment in times of need.
Pre-Settlement Legal Advances:  This is a very unique cash flow product area that is used in the legal cases involving wrongful death, medical malpractice, product liability, auto accidents, and many more.  Pre-Settlement Legal Advances can be expensive but also provide financial relief when there are few options and where the plaintiff may not be able to work.  Additionally, when employing this type of funding, the plaintiff has no obligation to repay the cash advance if the case turns out to be fruitless and the plaintiff is not granted a reward.
Factoring and Business Finance:  This product strays from the typical "consumer" products in that it is strictly a business-related product.  It is offered by many Cash Flow Brokers, however, due to its broad popularity, industry size, and the method by which factors compensate brokers for their referrals with residual, life-of-account monthly commission income.
There are many, many more product areas commonly represented by individual Cash Flow Brokers and many where the broker will truly specialize.  The reality is, this is an industry that is very diverse and offers almost unlimited possibilities to those entrepreneurs that walk through its doors.
What You Will Need to Launch This Business
As with the business of brokering and discounting private mortgage notes, this is a very inexpensive business to enter and launch.  Basically, you will need…
Training:  There are many good training companies for this business and most are very affordable, typically under $200
Home Office Essentials:  Computer (desktop or laptop) and a 4 in 1 printer will be a requirement
CRM:  As with mortgage note brokering, you will find a customer relationship manager to be essential for list building and data management.  There are dozens of quality CRMs that are cloud based for under $25 per month.
Website and Blog:  Obviously an essential tool for this business as you will be doing a lot of networking on social media and blogging to generate your leads (see DataMax Cash Flow Broker website templates)
Email Marketing Services:  You will need an email marketing services such as MailChimp to stay in contact with prospects
Additional Recommendations
Cash Flow Brokering is a business opportunity that almost anyone can succeed on some level.  One of the major pitfalls for many entering this field, however, is their inability to fully understand the powerful important relationship between blogging and being active on the various social media to generate an abundance of quality leads.  This is a business of referral and and the more individuals you connect with on Facebook, LinkedIn, Twitter, and other social media, the more that will visit your website simply because of an interesting and informative blog article you posted on the various social media platforms.  Let visitors know that "YOU PAY FOR REFERRALS".  Work to enlist a literal army of referrers and the business of Cash Flow Broker can be one that you will thrive on.   And if you really want to take this business to the next level, check out the business of Consumer Finance Consulting.