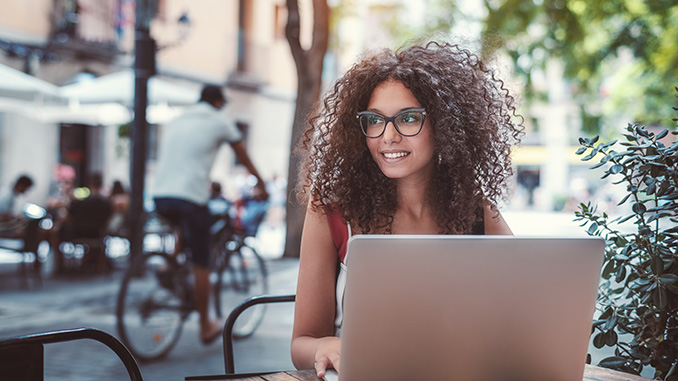 Is a Community Events Blogger A Great Business for You?
Of all the various types of home business enterprises available, blogging is certainly offers the most popular due to it's unlimited niches and flexibility.  In fact, when it comes to options, bloggers run the entire gamut where some bloggers will travel the entire world documenting their ports of call and exciting adventures while others will never leave the comfort of their home office (or sometimes couch) providing useful information to local readers and subscribers and a Local Events Blogger is just that "other" sort of entrepreneur.
Bloggers that operate a "Community Events" blog are similar to "cub" news reporters whose "news beat" is primarily to cover "What's Happening and Coming Up" in their community.  Like most blogging niches, this one has a very high "fun factor" where success means a lot of perks and freebies.  Community Events Bloggers announce and then document upcoming local entertainment events, advertise club and association meetings and after hours get togethers, showcase areas of recreational interest, and much more.  They often feature a "Where to Dine" section covering local restaurants and may even create and feature a "Secret Restaurant Critic" that dines anonymously and then scores the meal and service.  Simply put, there is no end to the options available to anyone that takes on the challenge of operating a Community Events Blog.
Like all blogging business opportunities, the fundamentals a setting up a Community Events Blog could not be more simple and inexpensive.  To get started, you'll need…
A Catchy Business Name and Domain Name (these will likely be…or nearly be…one in the same)
A website hosting account (about $10 per month)
A WordPress website template for your blog (free or very low cost)
Digital Camera
A dependable vehicle / transportation
Some business cards
Computer and internet connection
Cell phone (you'll be out and about a lot)
You'll Need a Digital Camera
With the exception of a reasonable quality digital camera, launching a Community Events Blog simply could not be less expensive.  In fact, you can be in business for under $50 as long as you already have a computer (desktop or laptop) and a dependable vehicle. 
To operate your business on a day to day basis, however, you will need a digital camera and a cell phone "snapshot" camera simply will not due.  You will certainly attract visitors to your website with your informative posts but the internet is all about "visuals" and here we're talking about eye-catching and often dazzling images that 'wow" those that come to your site. To get this image quality, you'll need a digital camera and two great names here are Nikon and Canon.  If you do not already own a digital camera, the best way to go is with a "bundle" and you can find all types of bundles available at Amazon.com (click image).  There are always an exceptional number and collection of bundles by Canon, Nikon, and others available for purchase so once on Amazon, search for "digital camera bundles" and select one with a price compatible with your budget  Price ranges will run between $350 and $850 depending on camera quality and the lenses included with the bundle.  High quality images are an absolutely essential component to this business so bite the bullet and get some decent equipment.  There are dozens of additional money making opportunities once you have some good equipment as well.  In fact, one of your first blog articles may well be an article on taking a photography course from a local photography club.
Where You'll Earn Your Money
There are literally a plethora of opportunities for making money once your blog is operational, full of interesting posts, and with the beginnings of a subscriber list.  It will take some time to build your blog up with articles before you can become fully operational to the extent that you're creating a following and you should probably plan for a minimum of 60 days.  But once up and running with informative content, your job is then to build your mailing list, continue to build on your articles of local interest, and to start selling advertising and services, which will be your primary source of income.  And don't think we're talking small change here.  An operator of a successful Community Events Blog can easily earn $50,000 per year operating part time and well into six-figures for those with the ability to work on a full time basis.  Just a few of the revenue sources you can employ include…
Restaurant Ads
Ads for local specialty stores
Membership classified / announcement ads for clubs seeking new members
Affiliate marketing ads for Amazon and other online merchandisers
Public service ads
Email advertising (once your subscriber list is built)
Paid reviews ($150 – $500) for paid reviews for restaurants
Website Considerations
Like virtually all blogs, you will be using WordPress for your Community Events Blog and this is easily set up at DataMax Hosting by selecting the annual DataMax Basic WordPress Hosting Plan ($119.95 annual) which includes:
Free domain
Free business email
Free WordPress Installation
Free theme installation
1 GB Disk Space
5 GB Bandwidth
Free plugin installation

Elementor drag and drop editor
WordPress Forms
Yoast SEO