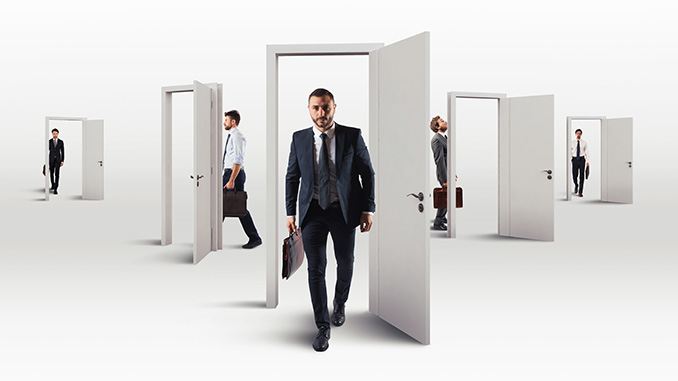 Business Opportunity Coach
This is a relatively new home-based business but one that holds great opportunity.  Business Opportunity Coaches represent a special group of "success coaches" that specializes in assisting entrepreneurs is successfully setting up home-based businesses opportunities.  The most important criteria for this business is, of course, to:
have an exceptional working knowledge and directory of professional business opportunities
understand what is required to legally set up a business in any jurisdiction (licensing, training, etc.)
be able to set up online stores and payment systems (or have someone on staff that can)
be able to assist in early stage marketing and help the new entrepreneur become successful
Low Cost Opportunity But With Expansive Knowledge Required
This is an exceptionally low cost home-business coaching opportunity with little needed other than the standard home office equipment, a WordPress website, and an investment in a library.  Those you make good Business Opportunity Coaches, almost by definition, are those that have a long history of being drawn to home-business opportunities, often having two or three up and running while they are running this unique niche coaching business as well.  In addition to spending significant time on the internet exploring the hundreds of home-business opportunities available, Business Opportunity Coaches will also need to build a sizable library of instructional guides and manuals so they can expand their coaching abilities.  Because of the need for continuing education to be a true professional in this niche, we highly recommend a Kindle Reader to keep the costs of training materials under control.  One of the more functional on the market is actually the Amazon Fire 10 " Tablet which makes reading very easy on the eyes and provides an exceptional place to store what will become a sizable library.
Start Slow and Build
Because of the significant knowledge required to thrive in this under-the-radar niche consulting business, it's best to limit your areas at first, becoming an expert at just a few before expanding your offerings.  For example, it is very easy to train a home business entrepreneur how to set up and operate an online store as an Amazon Affiliate or Drop Shipper and in doing so, become an expert in that very, very popular niche before adding others.  Building online stores for shopping and especially those such as for Amazon are very easy, offer reasonable income for the home-business seeker, and can give you an opportunity to hone your coaching skills before you expand your offerings.
Getting Paid
The primary source of payment for your niche coaching business will obviously be your student (client) but a secondary source can additionally be your own affiliate relationships with your web support company.  DataMax, for example, has an exceptional affiliate program for its clients that refer new Enterprise Hosting customers with commissions often being $100 or more per referral and for those coaching clients that focus heavily on blogging for lead-generation or their business itself, there are thousand of "two tier" affiliate programs you can recommend to your clients that will not only pay them an attractive commission for referrals, but also will pay you as well.
Getting Started as a BizOpp Coach
As we said before, if you already have a home office, you have the lion's share of what you will need to get started in this niche industry.  Other than that, you will need:
Website  (see DataMax templates)
Business cards
Set up at least one business opportunity for yourself (we recommend something like an Amazon Affiliates WordPress store / website)
Kindle Reader of some kind
Plenty of research time.