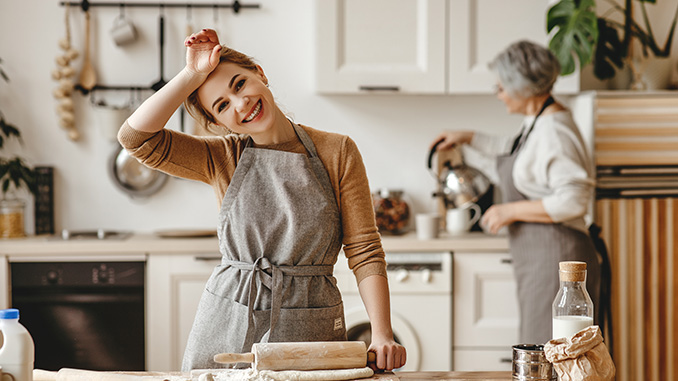 Baking Coach
Launching a business as a professional baking coach can be a stand alone venture but most often will be an add-on local service for those authoring recipe / food blogs.  This area of blogging is very popular primarily among the ladies although such subjects as barbecue and "grillin" blogs tend to draw the "real" men in equally as well.  Baking tends to be a rewarding experience that bonds family and friends together, a much needed experience in today's world.  Unfortunately, real "scratch" baking is becoming a lost art as family recipes handed down from generation to generation are becoming a thing of the past.  In years past, mothers teaching their daughters how to bake using recipes handed down from grandma was an excellent opportunity for valuable family time and bonding but with so many mothers now working and not themselves well acquainted with the art of baking, where do you turn.  The answer is…a baking coach.
A baking coach can provide the opportunity for parents to spend quality time with their children, learn a skill themselves, and at the same time fill the house with smells and aromas that will have the whole family salivating.  In short, this is simply a great way for families to connect and also a great way for talented home-business seekers to make money by selling classes, recipes, e-books, and, of course, appliances and cooking utensils from affiliate relationships with websites like Amazon.com.
Being a baking coach requires talent but operating a baking blog is relatively easy using WordPress and one of the several recipe blog plugins that are available and which will make formatting ingredients for your creations a breeze.