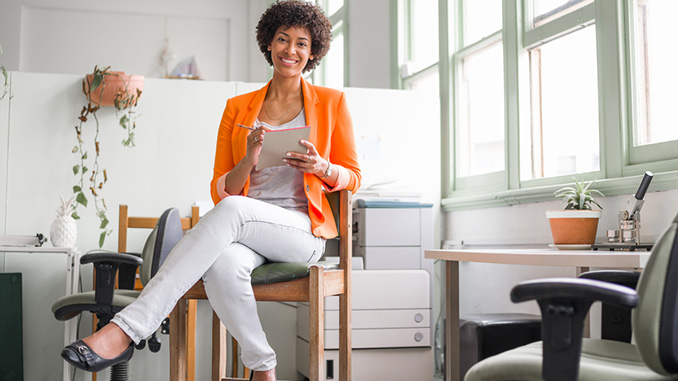 As the COVID Pandemic continues to wind down, there will be significant changes in the business and commerce landscapes in both the U.S. and around the world with some types of businesses experiencing enormous jumps in demand.  And, the great news for home-based entrepreneurs is that many of these businesses will not be "flash in the pan" types of businesses but rather ones that will continue to attract many customers after the pandemic primarily due to changes in consumer behavior.
Here are 10 business types that will be in demand even after the threat of COVID-19 fully subsides.
PERSONAL CONCIERGE SERVICES:  Throughout the pandemic, many avoided tasks such as grocery shopping that placed them in crowded stores where they feared contracting the disease.  Services such as Instacart, Walmart Grocery, and Amazon Direct exploded during the pandemic featuring online purchasing with personal delivery.   Additionally, those offering personal concierge services and especially focused on elderly services have found their business has grown exponentially during the pandemic.  These types of personal service home businesses are now entrenched in the economy and offer excellent opportunities for those wanting to start a home business.
COMMERCIAL CLEANING SERVICES:  Though residential maid services may have suffered slightly during the pandemic, the closely related business of commercial cleaning did not and in fact, janitorial services are now booming as more and more restaurants and other well-trafficked businesses re-open.  This is also a golden opportunity for those already in the residential cleaning business to expand and jump into the commercial cleaning sector.
CASH FLOW / MORTGAGE NOTE BROKER:  Many landlords found their income from rentals completely cut off during the pandemic and the fact is, many rental properties are financed with private mortgage notes and the holders of those notes, just like the property landlords, found themselves in perilous financial positions.  Mortgage Note Brokers will now be finding more and more note holders eager to sell their private mortgage notes at a discount.
FACTORING BROKERS:  Factoring brokers and the closely related business loan brokers (commercial finance consultants) are skilled consultants that source capital for small business owners when bank loans are not an option.  Look for this under-the-radar home business to explode as more and more small business owners re-open their shops and need working capital that banks will not provide.
MOBILE NOTARY:  Much has changed due to the pandemic and especially in the world of "legal documents" which need to be notarized.  The pandemic has caused many to focus on real estate transactions, mortgages, wills, trusts, powers of attorney and many other documents which commonly need to be notarized and with many individuals still wishing to avoid crowds whenever possible, having a notary that will travel to your home for notarizations is a convenience that will be much sought after even when the pandemic completely subsides.
COMPUTER TUTOR:  During the pandemic, those that self quarantined in their homes learned just how important having a computer (and some computer knowledge) was.  And now that the pandemic is subsiding it will be time for many to expand their computer knowledge and this is particularly true of the elderly that have become even more computer dependent.  Trainers and tutors that can provide education in computer and program use will be in demand.
AMAZON ASSOCIATE:  One of the easiest home businesses to enter, becoming an Amazon Associate is free and a business that is booming thanks to the pandemic.  More and more individuals chose to shop online during the lockdowns and have now become nearly 100% online shoppers.  Becoming an associate is without cost other than the cost associated with your website or blog you use to promote Amazon products.  This is also the easiest way to get active in the booming affiliate marketing industry which is trending towards $8.2 billion in annual sales by 2022 and Amazon owns nearly 36% of that market share.
HANDYMAN BUSINESS:  While you might think this a little strange, handyman businesses are booming post pandemic and this is directly connected to the growing trend towards working from home.  With more and more individuals finding a way to operate a business from the convenience of a home office, handymen find themselves in high demand for doing such things as upgrading home offices, assembling modular office furniture, painting, installing carpet, and much more.
ONLINE RESELLER:  This is a very simple business that is perfect for bargain hunters and one that is growing rapidly due to its popularity during the pandemic and one that virtually anyone with an eye for bargains can participate in.  Home business opportunity seekers flocked to this business opportunity during the pandemic and its growth shows no sign of slowing down.  The fixed costs of this type of business are simply a website but you will also need operating capital to purchase merchandise.  A very popular niche for this type of business is some type of collectible.
AFFILIATE MARKETING BLOGGER:  Of all home businesses, this is by far the easiest and least costly to start and it offers almost unlimited options.  Blogging is easy and requires nothing more than a blogging "niche" on which to focus, a WordPress website, and social media skills.  There is no cost of inventory and all of your revenue will come from affiliate marketing and, in some cases, local advertising.  Niches here include travel blogging, recipe blogs, hobby blogs, community directory blogs, and many others.
Inflation is Surging.  You Need a Home Business
In spite of all the talk about inflation being transitory, the truth is the recent spurt in consumer prices is likely here to stay and it's unlikely that increases in your income from your employer will offset what is turning out to be the largest increase in consumer prices in nearly 40 years.  To deal with the increases in living expenses, more and more entrepreneurial individuals and mobile creatives are seeking a part-time home business to make ends meet.  Choosing the right home business can be challenging and especially with the pandemic still not completely over but the need for an additional income stream for many individuals is crystal clear.  And without question, the sooner you get started, the sooner you can begin to enjoy the additional income a home business can provide.