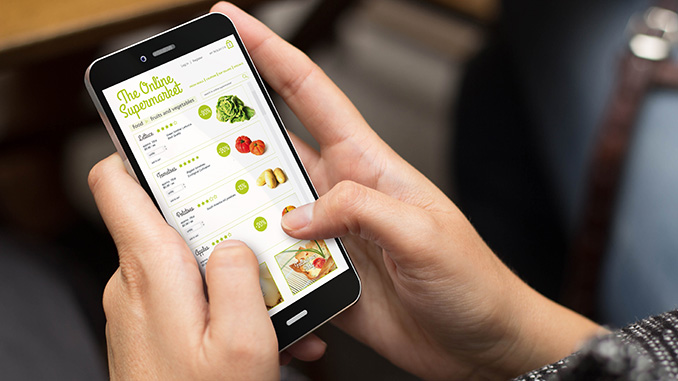 Looking for that perfect home business with immediate income, complete flexibility, and guaranteed success?  If so, this combination of home businesses checks all the necessary boxes and allows you very flexible work hours, near zero start up costs, and unlimited income possibilities.  In fact, this combo business package can even be expanded further to ultimately grow to a six-figure income.   And its all very easy to do when you launch a personal concierge business combines with being an Instacart Shopper.
Step One:  Become an Instacart Shopper
For those not familiar with it, Instacart is an online grocery delivery service that allows users to order groceries and other goods through their website and mobile app. and to get them delivered right to their doorsteps.  Instacart provides this service through direct purchase and delivery of goods from a nearby partnering grocery store.  Instacart is one of the largest and most widely available online retail platforms in the USA with about 85% of households having access to the app. nationwide.  Its network consists of about 40,000 partnering stores located in more than 5,000 cities across the US and Canada.  There are a total of about 500 million products listed on Instacart.
How Instacart It Works
Users log into Instacart's app from any desktop, laptop, table, or cell phone to order groceries and goods.  This is an exceptionally easy application to use and is perfect for busy executives and the elderly not interested or unable to walk the floors of local stores.  Users see all "bogos" and similar sale items and, in fact, careful shoppers can often save enough just through shopping online to pay for the the entire Instacart service. Once a user complete his / her order of goods on the app., Instacart paid shoppers get notified of the order and can choose to fill and / or deliver that order.  Note:  shopping (filling) the order in the store is distinctly different than delivering the order to the user / customer and as an Instacart employee, you can choose to do either service or both.  If filling the order in the store, the Instacart shopper can chat with the user through the process of picking the required goods, making sure the order is correct.  Once the order is completed, the shopper delivers (typically) the order or places it for pick up or delivers by an Instacart "deliverer".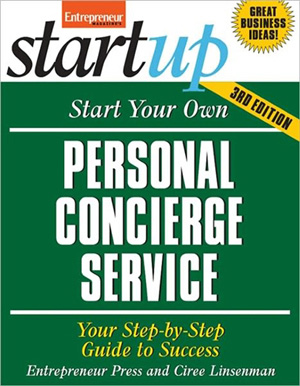 Can Instacart Shoppers See the Order and Tip?
One of the features of being an Instacart shopper is that you see all the orders coming in on the app. and can choose which orders you would like to shop for.
Before receiving a shopping assignment, drivers will see the following info:
Number of items on the shopping list
The distance of the trip from the store to the user's door
Earnings estimate that includes payment from Instacart and the tip
The information helps the driver decide if they want to accept the order or not.  Instacart shoppers / deliverers receive 100% of the tip.
What It Takes to Become an Instacart Shopper
In today's "gig"  economy, everything is on-demand and nothing is out of reach.  Whether it's transportation, or food delivery, nothing is more than a few clicks away. Just as how Uber and Lyft provides transportation, Instacart is provides grocery delivery.  In fact, you can make a full-time income as an Instacart grocery shopper / deliverer service for local grocery stores.  But first, you must meet the requirements for an Instacart shopper, apply online, and complete an orientation.  Here's what's required for Full Service Instacart Shoppers.
A Full-Service Shopper fills customers' orders by shopping at the grocery store and then delivering groceries to their door. If you'd like to sign up as a Full-Service Shopper you must meet these requirements:
Must be at least 18 years of age or older

Must be able to lift 30–40 pounds, on average, several times per day

Must be able to legally work in the United States

Must have access to a vehicle at all times

Must have car insurance

Must have a smartphone capable of running the Instacart app (iPhone 5 or Android 4.4 or newer)
Since not everyone has access to a vehicle all day, Instacart also allows you to sign up as an In-Store Shopper, but to earn the largest amount of money, you want to deliver as well and that is where this "Combo" Business Opportunity comes in.
Step Two:  Add on Your Personal Concierge Service
At this point, it should be evident that there is much more opportunity to be found once you sign up as an Instacart Shopper.  Many users of this app. are elderly or busy executives and having groceries and other products delivered is a major and important service to them.  But these are also exactly the same individuals that require the many other services offered by a personal concierge.  Such things as pet services (dog walking, vet visits), transportation to doctors offices, laundry services, plant watering, auto service appointments, organizing, bill paying…the list goes on and on.  To be sure, personal concierge services are in high demand and this is great home-based profession.  But it takes time to build that business.  And this is where Instacart comes into play.
As an Instacart Shopper, you are meeting EXACTLY the types of individuals that require your other services as a personal concierge.  When delivering groceries, you will almost always strike up a conversation with the Instacart user.  And that is the perfect opportunity to let them know you provide other services by leaving them a business card with the address of your personal concierge website.  One of the more difficult tasks when launching a personal concierge business is to let people know about your services.  Operating as an Instacart Shopper just made that task ridiculously easy.
Launching a business as a personal concierge also has virtually the same requirements as being an Instacart Shopper.  You will need to…
Pick up a copy of the Personal Concierge Service Startup Guide (click image)

Be able to lift 30–40 pounds on average

Have access to a dependable vehicle at all times

Have car insurance

Have a cell phone

Have access to a computer (laptop or desktop)
Have a professionally designed business website with blog (see DataMax Personal Concierge Website Templates)
Don't Underestimate This Easy Home Business Opportunity
Don't underestimate this unique combo home business opportunity.  Very few home businesses will provide you instant income and then supplement that income with the ability to grow your business exponentially.  This home business combo is different.  Instacart provides a "foot in the door" to a highly profitable personal, six-figure personal concierge business.  And even when your personal concierge business is free standing, you may still find Instacart provides a part time "gig" that opens an opportunity for a full time personal concierge client.  Take a look at the YouTube testimonials regarding "real" people already earning exceptional income as Instacart shoppers.  Get your website up, start with Instacart and then add on all your Personal Concierge Services.