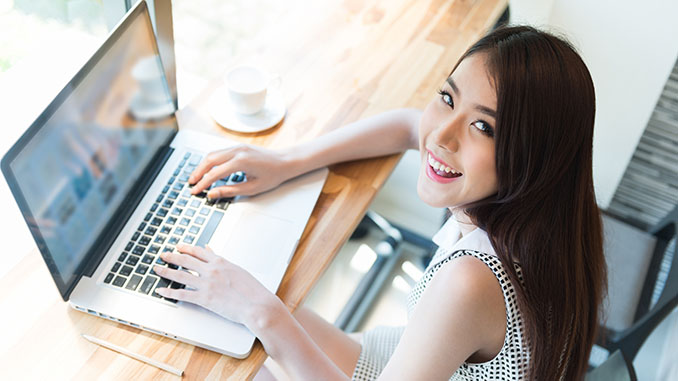 Looking for a highly professional home-based consulting business with true six-figure income potential?  If so, you'll find almost no other business enterprise offers the opportunities found factoring and small business finance consulting.  In today's economy, more and more entrepreneurs are starting a small business of some kind.  This is often not completely by choice.  With fewer and fewer jobs offering a "living wage", many Americans are now entering the world of the entrepreneur out of necessity.  And, one of the primary problems they will face as they launch their businesses is accessing the necessary capital to grow that business in its early stages when bank financing is not an option
A Unique Business Opportunity Featuring Residual Commission Income
Factoring Brokers and Commercial Finance Consultants occupy a unique space in the small business finance arena, acting as middlemen between cash-starved business owners and alternative commercial finance funding sources.  Independent industry consultants are true professionals, assisting business owners access non-bank methods of financing their accounts receivable, inventory, and equipment.  They work closely with business owners in need, introduce them to an acceptable funding source, and are paid a finder's fee (commission) by that funding source for the referral.  What makes these finder's fee very special is that they are paid on a residual basis and for the life of the account.  This means a referring consultant can earn a monthly check for each referred client for 3, 5, 7 years or even longer as their referral continues to finance through the factor.
What You Will Need to Launch This Business
This highly professional, under-the-radar profession is a type of consulting and as with virtually all consulting careers, you must look and act the part of a successful professional.  In marketing to and calling on business owners, factoring consultants also network constantly with bank lending officers, accountants, and others.  At the least, those entering this unique field  will need:
The "Look".  This is a "suit and tie" profession where you will be networking with business owners, bankers, CPA's and many other professionals
Dependable transportation
A computer, printer, scanner and copier
Contact Relationship Management (CRM) software
Quality in depth training
Developing Marketing Skills
Earnings potential as a factoring broker is very dependent on the marketing and networking skills of the individual.  This is a relatively easy commercial finance product area to learn and become expert at.  That does not mean, however, that business development will come easy.  Good factoring brokers will actually spend more time studying, researching, and developing their marketing / networking skills then they will becoming educated about the product.
Residual, Life-of-Account Commission Income
As mentioned, referral compensation in this industry is unique with brokers earning residual monthly income for the life-of-the-account.  This allows factoring brokers, much like successful insurance agents, to build books of trailing commission income and certainly, those with a career focus on becoming a factoring broker can, look forward to enjoying a six-figure income after building a solid business.  Learning to broker factoring transactions is also the perfect add-on business for bookkeepers, accounting professionals, tax preparers, and many others.  In fact, and in many cases, the commissions earned from the part-time brokering of factoring transactions will ultimately eclipse the full time earnings of the broker's primary profession.
Where to Get Factoring Training
Training in factoring has historically been quite expensive with some training organizations charging in excess of $50,000 for a hands-on education in this highly desirable field.  For self-starters and mobile creatives, however, quality training and startup support is available through the International Association of Commercial Finance Brokers (IACFB) , offers a program called Factoring 101 which provides everything you will need to begin your journey down this amazing road and business enterprise.
IACFB broker startup programs all feature access the training campus ANNEX which provides features such as:
Online E-Learning Training Center
Factoring broker / Commercial Finance Consultant  website
Website hosting and domain
Brochure, Flyer, and Business Card Templates
Mail Stuffers and Postcards
Telephone scripts
Cover letters
CRM Training and Setup
Access to IACFB's Learning Lab for New Broker Startup
Access to the "Factors and Lenders Directory" with over 500 "broker friendly" lenders
Certification exam
Find Out More at Commercial Finance Consultant Magazine
One of the best places to learn more about the factoring broker business opportunity and how to get started in this lucrative industry as a freelance agent is the IACFB's Commercial Finance Consultant Magazine which has dozens of helpful articles to guide those seeking a home business as a freelance industry consultant.  You can view the free magazine at http://www.commercialfinanceconsultants.com
Additional information on IACFB training and current pricing can be found at www.iacfb.com.