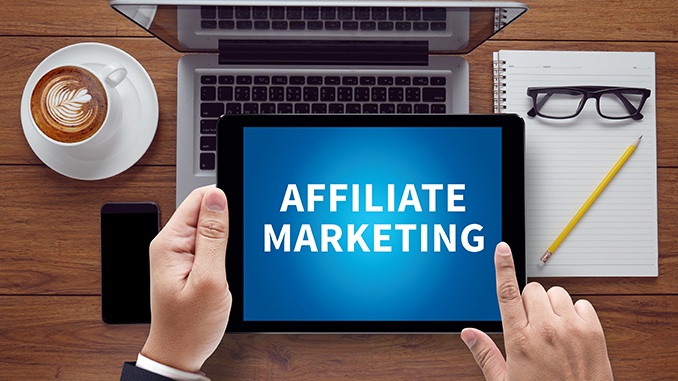 Affiliate Channel Sales Specialist is a very unique and under-the-radar profession for those that are experts in affiliate marketing and more importantly, can manage affiliate programs for others.  A sales channel is simply a means of selling to others and typical sales channels include direct marketing, import-export, the use of agents, e-commerce, automated retail, and more.  An affiliate channel is exactly what it sounds like…the use of affiliate marketing, a kind of outsourcing, where others will advertise your products and typically do so on a website using affiliate links.  Affiliate Management Software is a special program that automates the onboarding, contracting, reporting, tracking of activities, and payments to affiliates (sellers) in your program.  Affiliate Channel Sales Specialists are experts in selecting the right software for a business owner, installing and managing the program, and developing marketing campaigns to onboard new sellers (affiliates) for the company.
To become an Affiliate Channel Sales Specialist, you will need to become well versed in the various types of affiliate platforms available and be able to set up those platforms for your clients.  Providers of affiliate sales platforms include…
AFFISE:  An Affiliate Marketing Platform for brands, advertisers and agencies to automate and scale their partner relations via all possible performance marketing channels: traditional affiliates, influencers, networks and agencies.
PARTNERSTACK:  This platform is the full stack solution for B2B SaaS partnerships. It allows a client to fully support their affiliates, referrers, and reseller channel needs, from a single platform. Automates partner onboarding, attribution, engagement, payouts, and compliance.
How to Get Started
This home-based business is an exceptional one and certainly an under-the-radar opportunity but in order to learn the ins and outs of this business, it will take a bit of time actually running affiliate marketing websites first so you learn the industry.  Affiliate marketing, as a home business, is booming and one of the easiest home businesses to enter and especially for part-time entrepreneurs since it involves almost no capital.  Operating a dozen or so affiliate blogs or product websites successfully will not only provide you with income, but will also give the the needed experience to "make the leap" to show business owners seeking to expand their slaes through affiliate3 marketing just how it's done.  An exceptional book to help you get started and learn more about this unique profession is Affiliate Program Management (an Hour a Day) by Brian Eisenberg (click image).
Earnings Potential
Earnings potential as an Affiliate Channel Sales Specialist is truly exceptional since you will not only get paid to set up and manage the affiliate program of a business, but you will also typically earn a commission on each and every sale that business makes as a result of your affiliate program management.  As an industry "specialist", you can easily have dozens of clients for whom you are managing affiliate programs and this can mean residual income streams from multiple sources so when estimating income from this profession, it is very easy to see six-figure projections.